Our Community Cup Coffee is a fledgling social enterprise, starting this year, to help in our mission to employ people with disabilities so that they can have a job and feel connected to the community. As a parent of an adult daughter with autism, we know the struggles that our children go through as the get older. Our children have skills and can be a valuable asset to our community.
So, we did something about it and partnered with Furnace Hills Coffee in the summer of 2016. They had the same mission and have been roasting since 2010. Their initial goal was to employ their daughter Erin but now is so much more. We are telling the story of how coffee gets from the tree to your cup. That has led to a five win strategy that we now embrace:
WIN #1 Naturally Grown
Our first win is that our coffee is being naturally grown: Naturally Grown:  We don't buy coffee from low areas where coffee was "not meant to be grown", which have to rely on anti-fungus chemicals, pesticides and excessive amounts of artificial fertilizers.  Our Honduran coffees are shade grown.
The goal of Our Community Cup Coffee is to bring good news wherever we go and do business. That goes for our God-given creation as well, so we work only with coffee farmers who grow their coffees naturally. What that means is there are no harmful chemicals that are used in the growing of the coffee you drink.
Not all of our coffees are certified organic. We believe that people may be putting too much faith in the certification process. We have heard stories from our coffee farmers about the way these certifications can be compromised at the country of origin. Therefore we deal with farmers we can trust whether they sell us certified coffee beans or not.
What are your thoughts on this important topic? Leave us a comment below. Also don't forget that our Honduran coffees are shade grown. That, too, preserves the habitat for birds and other animals. Purchase some Honduran coffee today and help a bird or two live better lives. Click HERE to shop now.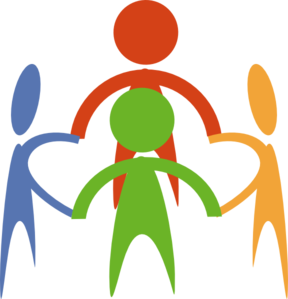 Our coffee community is all about people, from our employees to the farmers who grow the coffee.
We serve farmers and their families by giving them the best possible prices for their coffees. These are some of the families we've come to know:
Bolivia — The Valverde Brothers
Honduras — The Garcia Family
Colombia — Ivanov and Angela Costellanos
Eithiopia — Demise Family
We have also been introduced  to the Maria Co-op in Colombia by Ivanov and Angela. These are single women who produce awesome coffee.
By paying the prices we do for our coffees we — and you — are contributing to the economic and social infra-structure of the communities where our farmers live. And your feedback tells us they are sending us great tasting coffees.
WIN #2 Direct Trade Purchased
We deal directly with farmers or importers who do.
WIN #3 Employs the Disabled
Our roasters can have any disability. There are many who need employment. We will strive to help as many as we can.
WIN #4 We support local community organizations
We hope to support the local community and help make it strong and resilient.
WIN #5 Quality Brew
Our customers tell us our coffee tastes great!